April 2016 Vol 9, No 2
Healthcare in the United States has experienced a tremendous amount of reform and innovation, especially in the past 10 years, with an emphasis on improving value.
Brent M. Tambourine, PharmD, BCPS
,
Arash Sadeghi, PharmD
,
Jianing Yang, MD, MS
,
Karen M. Stockl, PharmD
,
Heidi C. Lew, PharmD
,
Brian K. Solow, MD, FAAFP
,
Josephine N. Tran, PharmD, MS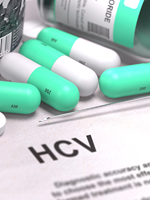 Hepatitis C is a disease of the liver resulting from infection by the hepatitis C virus (HCV). HCV infection is blood-borne and can result in an acute illness, with severity ranging from mild (little or no symptoms) to severe (symptoms requiring hospitalization).
Taking Steps to Cure Chronic Hepatitis C Virus Infection
Anthony M. Louder, PhD, RPh
,
Amitabh Singh, PhD
,
Kim Saverno, PhD
,
Joseph C. Cappelleri, PhD
,
Aaron J. Aten, PharmD, BCPS
,
Andrew S. Koenig, DO, FACR
,
Margaret K. Pasquale, PhD
Health professionals are increasingly encouraged to involve patients in their treatment decisions, recognizing that patients are experts in terms of their preferences and have unique knowledge of their own health.
Challenges in the Assessment of Patient Preferences among RA Therapies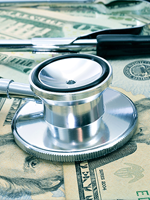 Although the medical and economic burden of heart failure in the United States is already substantial, it will likely grow as the population ages and life expectancy increases
Validating the Impact of Heart Failure Through the Law of Large Numbers