September 2016 Vol 9, No 6
In ongoing work associated with the Jefferson College of Population Health (JCPH), I am engaged with a score of public and private sector organizations that are seeking to further define our field and to shape its future direction. I could not help but notice that in the past few weeks alone, in terms of consolidation, we have been at the "eye of the storm." Allow me to share some specific examples of market consolidation, and then to offer some prognostication regarding the future.
Prior authorization (PA) is a technique that is frequently implemented by managed care organizations to manage the utilization of expensive drugs and to improve the precision of drug prescribing.
John Barron, PharmD
,
Yiqiong Xie, PhD
,
Sze-jung Wu, PhD
,
Jeff White, PharmD
,
Joseph R. Singer, MD
,
Bernard Tulsi, MSc
,
Alan Rosenberg, MD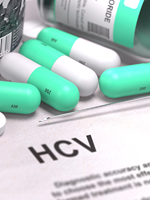 Sofosbuvir was the first direct-acting antiviral drug to be approved by the US Food and Drug Administration (FDA) for the treatment of hepatitis C virus (HCV) infection. The Centers for Disease Control and Prevention estimates that between 2.7 million and 3.9 million people in the United States have chronic hepatitis C.
Evaluating the True Value of High-Cost Therapies for Hepatitis C Infection
Daniel B. Ng, PharmD, MBA
,
Melissa McCart, PharmD, MS
,
Christopher Klein, BS
,
Chelsey Campbell, PharmD, MBA
,
Robert Schoenhaus, PharmD
,
Todd Berner, MD
The International Continence Society defines overactive bladder (OAB) as the presence of "urinary urgency, usually accompanied by frequency and nocturia, with or without urgency urinary incontinence, in the absence of urinary tract infection (UTI) or other obvious pathology."
Implications of Big Data Analysis in the Real-World Setting: The Case of Overactive Bladder Treatment
Self-funded plan sponsors of commercial insurance health plans include employers, municipality governments, and unions. In many areas, a coalition of plan sponsors work together in partnership to purchase and/or manage healthcare benefits, such as prescription drugs, as a benefit carve-out from their medical benefits.