April 2017 Vol 10, No 2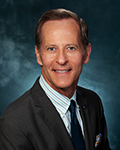 As my physician wife (of the past 37 years) is fond of saying, "We are both rounding third base, heading to home" with regard to our long and fruitful careers as physician leaders. Therefore, when I am invited back to give a second plenary speech to any particular organization, it is an especially important opportunity.
Bettina M. Beech, DrPH, MPH
,
Tristan Cordier, MS
,
Laura E. Happe, PharmD, MPH
,
Laura Trunk, MD
,
Gilbert S. Haugh, MS
,
Richard Kwong, MPH
,
Vipin Gopal, PhD
,
Roy A. Beveridge, MD
In recent years, several health plans in the Health Insurance Marketplace exchange were offering free doctors' visits to their members, with the hope of identifying illnesses before they become more difficult or more expensive to treat.
Patients' Choice for Site of Care Motivated by More Than Cost Alone
Tope Olufade, PhD, MPH
,
Amanda M. Kong, MPH
,
Nicole Princic, MS
,
Paul Juneau, MS
,
Rucha Kulkarni, MPH
,
Kui Zhang, MD
,
Catherine Datto, MD, MS
Chronic noncancer pain is a common and debilitating condition that affects approximately 30% of adults in the United States. The management of chronic pain is primarily aimed at relieving the pain and improving physical and emotional functions, although these are not achieved in a substantial number of patients.
The Opioid Epidemic: Healthcare Utilization and Cost Considerations
The following summaries represent a sample of the many real-world, evidence-based studies presented at the 29th Annual Meeting of the Academy of Managed Care Pharmacy (AMCP), March 27-30, 2017, in Denver, CO.
Jill R. Davis, MS
,
Bingcao Wu, MS
,
David M. Kern, PhD
,
Ozgur Tunceli, PhD
,
Kathleen M. Fox, PhD
,
John Horton, MS
,
Randall F. Legg, PharmD, MBA
,
Frank Trudo, MD, MBA
Chronic obstructive pulmonary disease (COPD) is characterized by declining lung function attributable to a combination of airway obstruction and inflammation.
When an Outcome Is Overdetermined: Nonadherence, Utilization, and the Impetus for Research in COPD