December 2017 Vol 10, No 9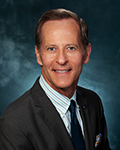 Like so many other adults older than 60, I have had gastroesophageal reflux disease (GERD) for years, and I am taking a generic medication for the long-term. Refilling this medication quarterly, even at our university's hospital-based pharmacy, is inconvenient, and I have to phone in the refill and personally appear to pick it up. There is no delivery option.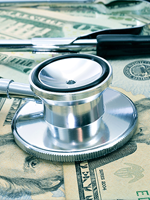 For decades, healthcare reimbursement has been based on the quantity of services delivered. Because of the perceived risks of physician and facility self-interests driving increased utilization, there has been a movement toward value-based reimbursement, which is supposed to balance treatment effectiveness, cost, and cost-effectiveness.
Oklahoma Benefits Program Setting an Example: A Cost-Effective Bundled Payments Option for State Employees
Yuexin Tang, PhD
,
Xingyue Huang, PhD
,
Jinan Liu, PhD
,
R. Ravi Shankar, MD
,
Michael L. Ganz, PhD
,
Swapnil Rajpathak, MD, DrPH
Type 2 diabetes mellitus (T2DM) affects approximately 30.3 million individuals in the United States, a number that is expected to grow to almost 36 million by the year 2030.
Impact of Step Therapy Restrictions in Diabetes Care
The following summaries represent a small sample of real-world, evidence-based information presented at AMCP Nexus 2017, October 16-19, 2017, in Dallas, TX.
The Medicaid Drug Utilization Review (DUR) program promotes patient safety through state-administered drug utilization management tools and systems.
Is the Federal Drug Utilization Review Requirement Just Red Tape or an Enlightened State of Flexibility?