November 2017 Vol 10, No 8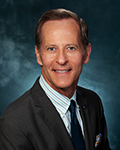 Mea culpa—I just didn't get it! I had read multiple front-page articles in the Philadelphia Inquirer over months, but it just did not get past my "bad news" filter.
Gout is a metabolic disorder that causes flares of arthritis in the joints and occurs with the onset of inflammation as a result of excess serum uric acid in the blood (ie, hyperuricemia) and the deposition of crystals in tissue.
The Growing Role of Real-World Evidence in Clinical Decision-Making
Rajeev Ayyagari, PhD
,
Maureen Neary, PhD, MS
,
Shang Li, MS
,
Ariel Rokito, BS
,
Hongbo Yang, PhD
,
Jipan Xie, MD, PhD
,
Al B. Benson III, MD, FACP, FASCO
Neuroendocrine tumors (NETs) are rare tumors that consist of a heterogeneous group of malignancies that arise from neuroendocrine cells throughout the body.
In October 2014, ledipasvir plus sofosbuvir (Harvoni) became available in the United States, providing renewed hope for patients with certain chronic hepatitis C virus (HCV) genotypes.